In winter, there are a lot of suitable for our sport, but sometimes we may be affected by the outside weather and cannot exercise, it will affect our fitness plan, what should we do? Let's check out the winter warm-up exercise with CAREMASSAGER.
Winter warm-up movement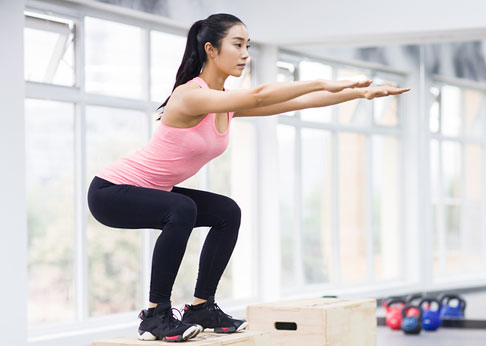 1. Squat down legislation
Stand with your feet apart, slightly wider than your shoulders, cross your hands over your head, straighten your back, straighten your chest, and look straight ahead.
2. Straighten your back, lower down slowly and inhale slowly. Remember, the knee should not exceed the toe, buttocks backward.
3. Keep your eyes on the front and stand slowly as you exhale. In this way, set up 10 times for 1 set, and then take a 1 minute rest after 1 set. This will be done in 5 sets.
In the process, the movement should be slow, tired and rest for a while. People who are less active at ordinary times will have some pain in their knees when they start to squat, but reduce the number of squatting first, and then increase the number of squats when the body slowly ADAPTS. If you have enough physical strength, you can increase your load with a water bottle. , so hold on muscle will be strong, the knee on the weight will be gradually replaced by muscles to support, can greatly reduce the load on the knee, insist on three weeks or so commonly can improve the state of cold feet.
Go up and down the ladder movement
If the weather or other reasons can't go out on foot, make full use of the existing materials in the home, such as filling the box with books to make small steps, and running the steps. In two seconds, one up one down, three minutes in a row. After a rest, you can take it after a while, and you can speed and count the times according to your own health. You can also exercise by walking the stairs.
Heel lift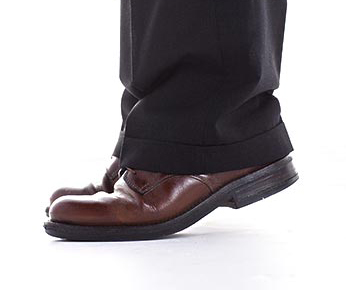 The heel lift is a very simple movement, and can be carried out anywhere, such as waiting for the bus, watching TV, and holding on for a long time can strengthen the muscles in the legs and waist. The way to do this is to keep your feet aligned and keep your body upright, then slowly raise your heel to the point where you can no longer increase it, and hold it for a few seconds before slowly lowering your heels.
Stretching exercises
Stretch your spine: Kneel on the mat, then slowly tilt the upper body forward, while keeping your hands straight forward and extending your hip muscles, which lasts for one minute. To do this is to be like a faithful worshiper in the heart of god.
Stretch the gluteus muscles: lie on your back on the cushion, then pull your left knee to the right chest and stretch your hips as far as possible for 1 minute. Then the right knee is also pulled to the left chest for 1 minute. Either side will alternate around 15 times.
Rub the feet
Rubing your feet doesn't require a tool or stoop. It's a very simple exercise. There was once a health care doctor's survey of 15 women between 41 and 54 years of age who had a hot trace on their feet, and the temperature of the face and the temperature of the foot were both increased.
Warm body movement is very good, we can do in the indoor, not only can warm still can have the benefit of exercise, we can do a lot of practice, it has many advantage.