The incidence of lumbar muscle strain in athlete and normal people are both high. When the lumbar muscle strain occurs, the waist pain can not bear, seriously affect our life and work.
How is lumbar muscle strain induced?
A lot of lumbar muscle strain patient is because of long-term carry weight activity, cause the waist often force, the muscle of the waist is bigger than day one day, hyperplasia, become lumbar muscle strain slowly.
Many works in an office workers will also suffer from strain of lumbar muscles, because they maintain a poor posture for a long time, maintained at the waist muscle tension, unable to normal metabolism and blood circulation, will form the strain of lumbar muscles.
There are also some people who are living in environments where the temperature is too low or the humidity is too high, and the lumbar muscles are damaged.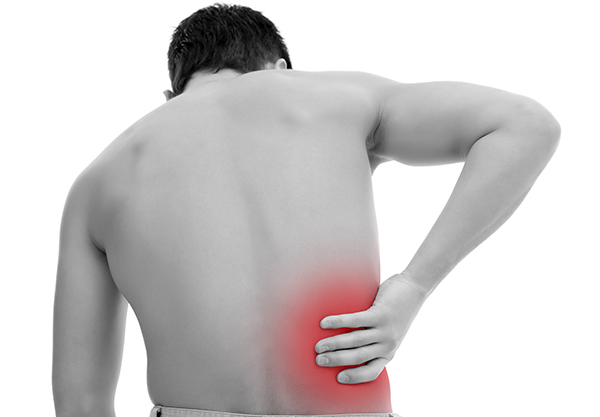 Symptoms of lumbar muscle strain
After the lumbar muscle strain, the patient will have a series of typical symptoms. If the waist is often sore and swollen, the patient even feels the pain of the psoas muscle, indicating that the condition is serious. The lumbar muscle strain will develop with the patient's activity, the pain will increase after overwork, and the pain will be relieved after rest. After suffering from lumbar muscle strain, the patient feels very difficult to bend down, and when he bends down, he feels severe pain. The lumbar muscles have a pain when pressed, and the pain points are usually located at the sacrospinous muscle or the back of the ilium ridge. Some patients are limited in their daily waist activities, unable to bend or twist their loins normally.
The methods to reduce the injury of the psoas
Treatment of strain of lumbar muscles, usually use massage method, traditional Chinese medicine massage methods can have the effect of relaxing tendons, but should pay attention to massage time not too long, otherwise will also damage the waist.
In addition, can use physiotherapy method treatment, such as electromagnetism, ultrasonic, infrared, back massager, insist to undertake physiotherapy, can alleviate the symptom of lumbar muscle ache.
After suffering from lumbar muscle strain, the patient should pay attention to avoid overwork, keep the correct posture and sitting position, and the appropriate activity waist after sitting, can reduce the pain.